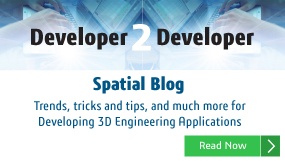 Building Information Modeling (BIM) is the process of using 3D modeling in the construction and maintenance of buildings. It's not just technology, but a process wherein each stakeholder involved in the construction project refer to the BIM data as the reference point.

Let's say you have a building project. In that project, the construction company, the maintenance company and/or the building manager will all refer to the same BIM assets.

Builders will use that BIM information to determine how many of a certain material or part (e.g., the steel beams) they need. After construction, building owners will also use BIM to manage the building and, in the long-term, implement maintenance, repair and overhaul (MRO) projects.

The advantage of BIM -- as with 3D modeling in general -- is that it equips project stakeholders to visualize the construction project before implementing it. They can see how the design fares, identify potential flaws and efficiently manage by supplies by knowing how much is needed.

Moreover, BIM is also being mandated by governments, at least in terms of bids for public and state-owned infrastructure (e.g. in the UK, you must follow BIM Level 2).

However, with BIM usage growth has been the adoption of multiple software vendors providing solutions for use in BIM. These vendors are Autodesk, Bentley and Dassault Systems, to name a few. As a result, the same project could see the use of different software.

This creates an interoperability problem.

In response, independent software vendors (ISV) such as yours are providing applications that can read different file formats (including those belonging to the BIM industry leaders). However, it seems that your software isn't being used as widely or extensively as you would like.
Read More
0 Comments