On May 15-19, the Society of Manufacturing Engineers held their annual RAPID event — the longest-running, additive manufacturing conference in North America. I attended the show last year, so I was surprised at how much the focus of the show had changed. Last year, there were many more personal 3D printers and applications targeting the hobbyist. On display were items such as wearable 3D-printed dresses and shoes, and home 3D-printers for less than $500. The focus of the show this year shifted significantly and was more on commercial/production solutions — high-end 3D printers with an emphasis on production environments and business-related applications. Perhaps this shift in the show is an indicator of where the industry is heading.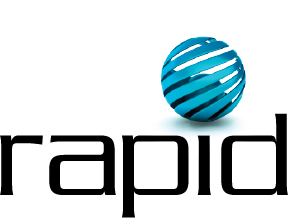 CAE Software Optimized for 3D Printing
Typical CAD designs create solids, which can be both wasteful and costly, consuming more material than necessary. From the perspective of a hobbyist, the waste is annoying. From a manufacturer's perspective, the wasted material represents a lot of additional cost, not only in the amount of extra material, but also in the extra print time. On showcase at the show this year were applications from suppliers, such as nTopology and solidThinking, which can intelligently reduce the amount of material in the printed object, while maintaining the strength and integrity of the design — another sign of the focus shift from hobbyist to manufacturer.
Move Away from STL?
As 3D printing moves into a production environment, more precise data will be needed. To that end, I saw interest from 3D printer companies to use more precise CAD data (B-rep) as compared to STL data. It may be too early to call this an industry trend as it is not yet showing up on the roadmaps for many of the bigger 3D printer companies, but there are many indicators that the industry is moving in this direction.
Standardization of the UI
Another trend I observed at the show was 3D printer companies with multiple printers (for example, 3D Systems, Stratasys, etc.) promoting new software that provides users with a common interface to drive all of their 3D printers. In the past, each 3D printer had its own interface software. Now these companies are developing software that allows a user to bring in CAD files, heal geometry, decide on the best orientation for the part, simulate the slicing of the part, and choose which printer to send the data to. The ability to select the destination printer at the end of the flow is new to the industry.
Workshops and Keynotes
Along with a number of entry-level workshops on additive manufacturing and hybrid manufacturing (3D printing followed by milling), there were a number of interesting keynotes given. One that caught our team's attention was 4D Printing in Medicine: Developing Medical Devices for the Growing Patient by Scott Hollister, PhD, and Robert Morrison, MD, both from University of Michigan, Ann Arbor. Their keynote covered an innovative use of 3D modeling and printing where the team created custom splints. These splints were used to keep the airways open for children suffering from tracheobronchomalacia (or TBM), a condition where the airway is compressed due to internal organs pressing on a weak trachea. The advent of 3D modeling and printing has made a profound impact on the lives of these children, paving the way for many new therapies. Learn more about this keynote by visiting: http://www.tctmagazine.com/tct-events/3d-printing-at-rapid/4d-printing-in-medicine/
The RAPID show is good place to see what is new within the industry, as well as meet up with other industry professionals. I look forward to attending again next year.